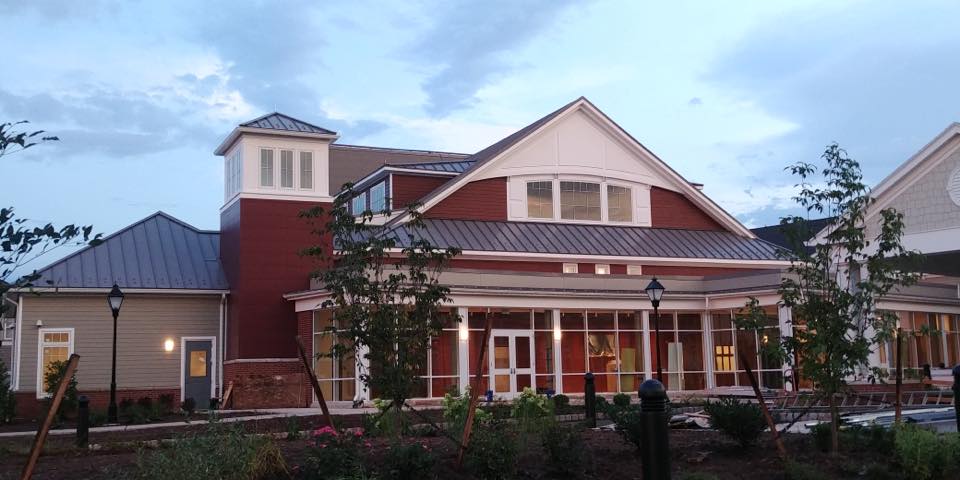 Trilogy Repertory was founded in 1981 by Dr. Allen Crossett and two former students, with a mission to unite theater, community and school. They wanted to present theater works not often seen, and encourage projects by new directors. Trilogy was housed in the new Little Theater at Ridge High School and spent the next sixteen years producing plays in that space. Trilogy and Ridge enjoyed a close partnership of shared materials and knowledge.
In 1985, Trilogy Repertory was approached by the Bernards Township Department of Parks and Recreation to produce a musical in the amphitheater in Pleasant Valley Park. This joint venture has grown from three performances to award-winning seasons that include a full-scale musical and classical production each summer. In 1999, Ridge High School closed the Little Theater and Trilogy has been seeking a new home since that time. In 2010, Somerset County Park Commission licensed two buildings to Trilogy Repertory at the Boudinot-Southard-Ross property in Bernards Township, enabling Trilogy to house our costume and props collection in the stable and theater set pieces in the barn.
Each year, Trilogy Repertory endeavors to present shows in the Spring and Fall at the Fellowship Cultural Arts Center, as well as traveling children's participation theater performed in local libraries. Each summer, two shows are produced at the Pleasant Valley Park amphitheater. Historical programs are presented to students and community at the Boudinot-Southard-Ross property. Fourth grade students visit the site as part of their history curriculum. Trilogy performs historical plays chronicling the life of Elias Boudinot, who developed the property in the 1760s. These events are presented free of charge.
Trilogy also offers educational outreach programs including teen cabaret (performing opportunities to future stars). Trilogy conducts theater and costume workshops at museums and local schools. Costumes and props from our collection have been made available to countless schools and organizations, enhancing the production value of their shows.
Trilogy Repertory believes that theater is a collaborative art. Whether on stage, behind the scenes, or seated out front, Trilogy wants everyone to explore the lively art of theater and find their place in it. Trilogy strives to delight and challenge its audiences and to make the Somerset Hills a better place to live, through the experience of live theater and performing arts. The need and desire for a home for arts and cultural programs in the Somerset Hills community is without question. A public performing space that is generated from private funds, operated by a non-profit community anchor and is self-sustaining always has been the ideal answer.
In July of 2019, after years of planning, design, and construction, our partnership with Fellowship Senior Living finally paid off with the official opening of the Fellowship Cultural Arts Center. This 240-seat state of the art performance space will be an ongoing benefit to Fellowship residents and the greater Somerset Hills community. 
The strategic relationship between Fellowship Senior Living and Trilogy Repertory will flourish beyond the Cultural Arts Center. This seasoned and highly recognized theater company will serve as Fellowship Senior Living's "theater company in residence." Trilogy will provide high production values, offer top on-stage talent and enhance the appeal of an already vibrant community. The company will also continue to support and nurture the Fellowship Village in-house theater activities.